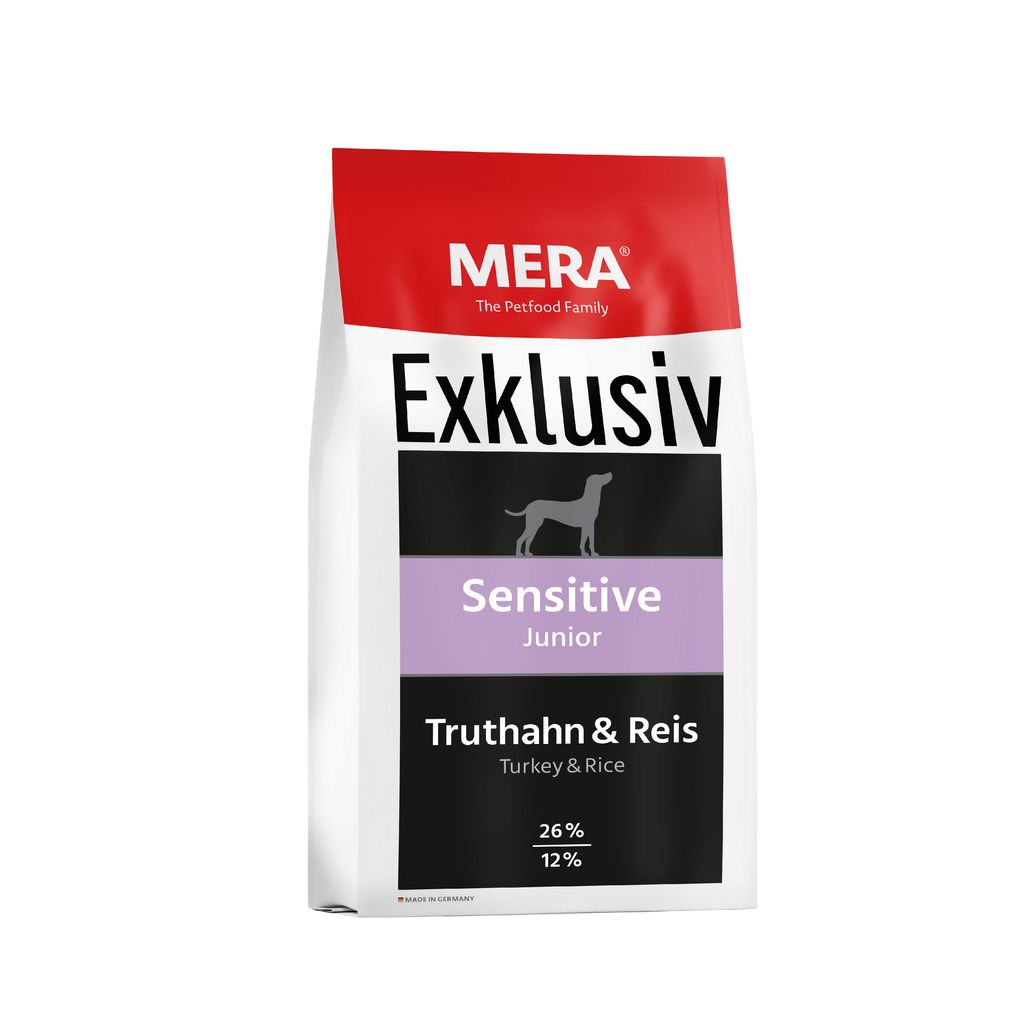 Mera Exklusiv Sensitive – Junior Turkey & Rice (15kg)
Complete food for growing dogs.

Special features:
With Colostrum
Glucosamine and chondroitin sulphate for strong joints
Analytical constituents:
Protein 26%, fat content 16%, raw fibre 2%, crude ash 7%, calcium 1.3%, phosphorus 0.95%, sodium 0.4%.
Protein 26%, fat content 12%, raw fibre 2.5%, crude ash 6.8%, calcium 1.2%, phosphorus 0.9%, sodium 0.35%.
Composition:
Rice (49.5%), turkey protein (27.5%, dried), poultry fat, liver hydrolysate, brewer's yeast (dried), rice protein, linseed, beet pulp (dried), lignocellulose, bovine colostrum (0.5%, decaseinated), salmon oil, sodium chloride, sunflower oil, moncalcium phosphate, yeast cell walls (rich in mannan oligosaccharides and beta-glucans), potassium chloride, seaweed meal (rich in DHA), glucosamine from animal tissue, chondroitin sulphate.
Storage
Please store all the products in cool and dry place so that the quality of our products is guaranteed over the entire shelf-life period.