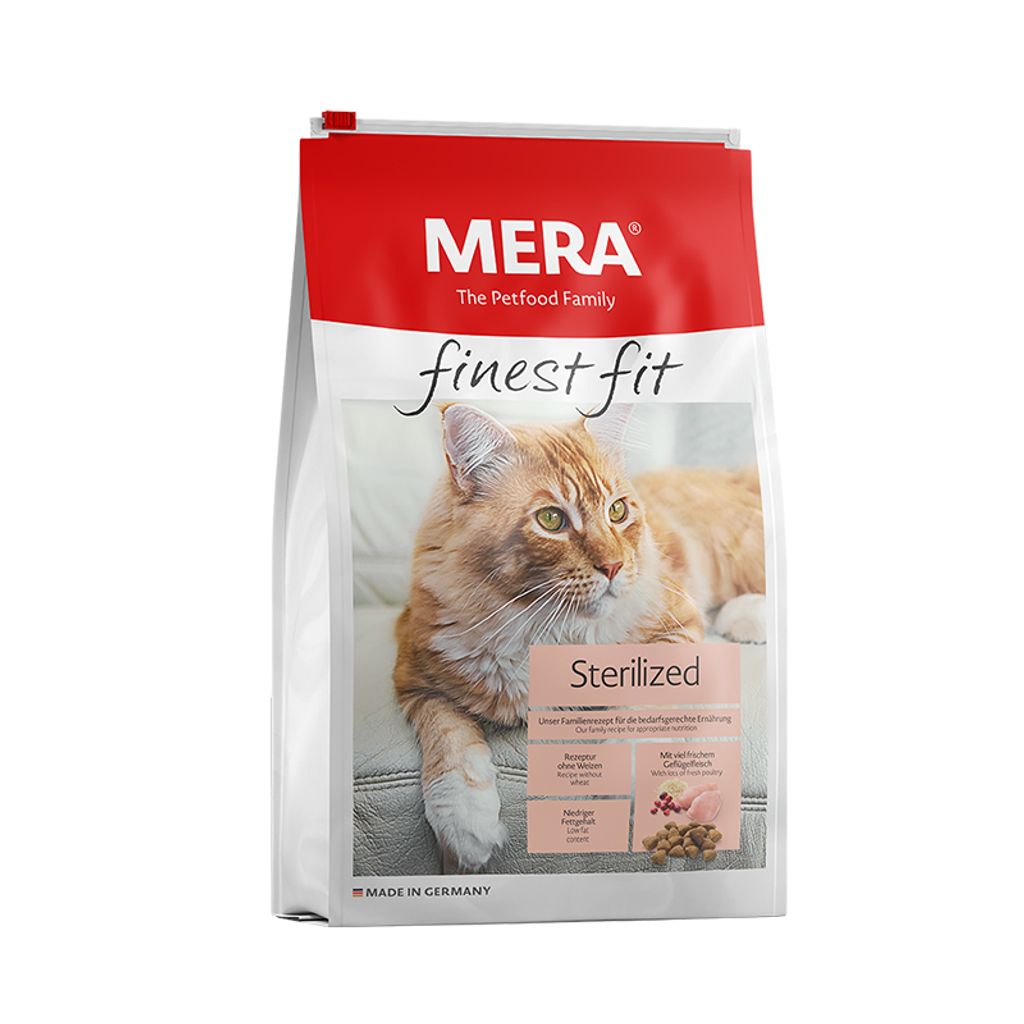 Mera Finest Fit Adult – Sterilized (4kg/10kg)
A complete feed for sterilised or castrated cats. Its low-fat recipe and increased protein content makes it ideal for cats who tend to be overweight.
With lots of fresh poultry
Recipe without wheat
Low fat content
Optimal all-round care
That is why our recipe deliberately avoids using:
Wheat, exotic meat sources, colourings, flavours and preservatives, genetically modified ingredients, sugar, soy, vitamin K3.
Storage
Please store all the products in cool and dry place so that the quality of our products is guaranteed over the entire shelf-life period.