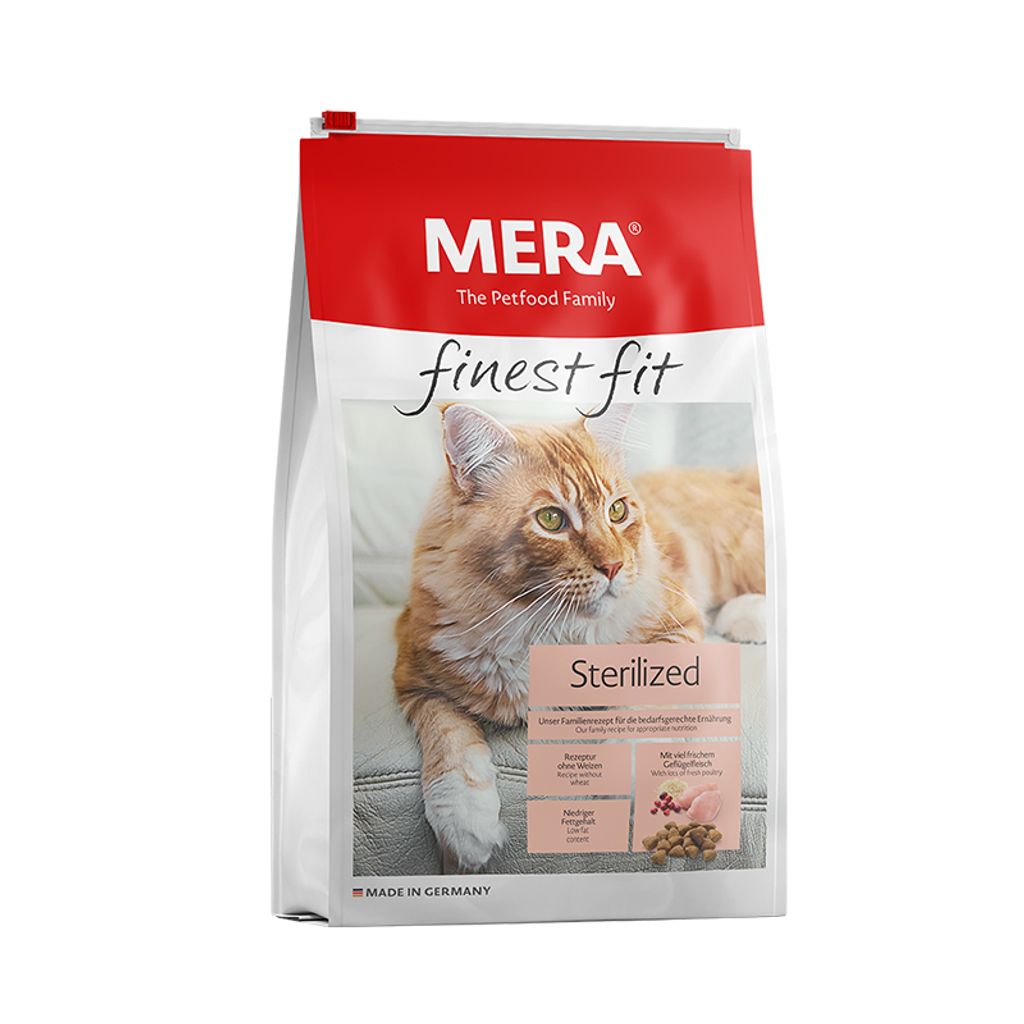 Mera Finest Fit Adult – Sterilized (4kg/10kg)
A complete feed for sterilised or castrated cats. Its low-fat recipe and increased protein content makes it ideal for cats who tend to be overweight.
With lots of fresh poultry
Recipe without wheat
Low fat content
Optimal all-round care
That is why our recipe deliberately avoids using:
Wheat, exotic meat sources, colourings, flavours and preservatives, genetically modified ingredients, sugar, soy, vitamin K3.