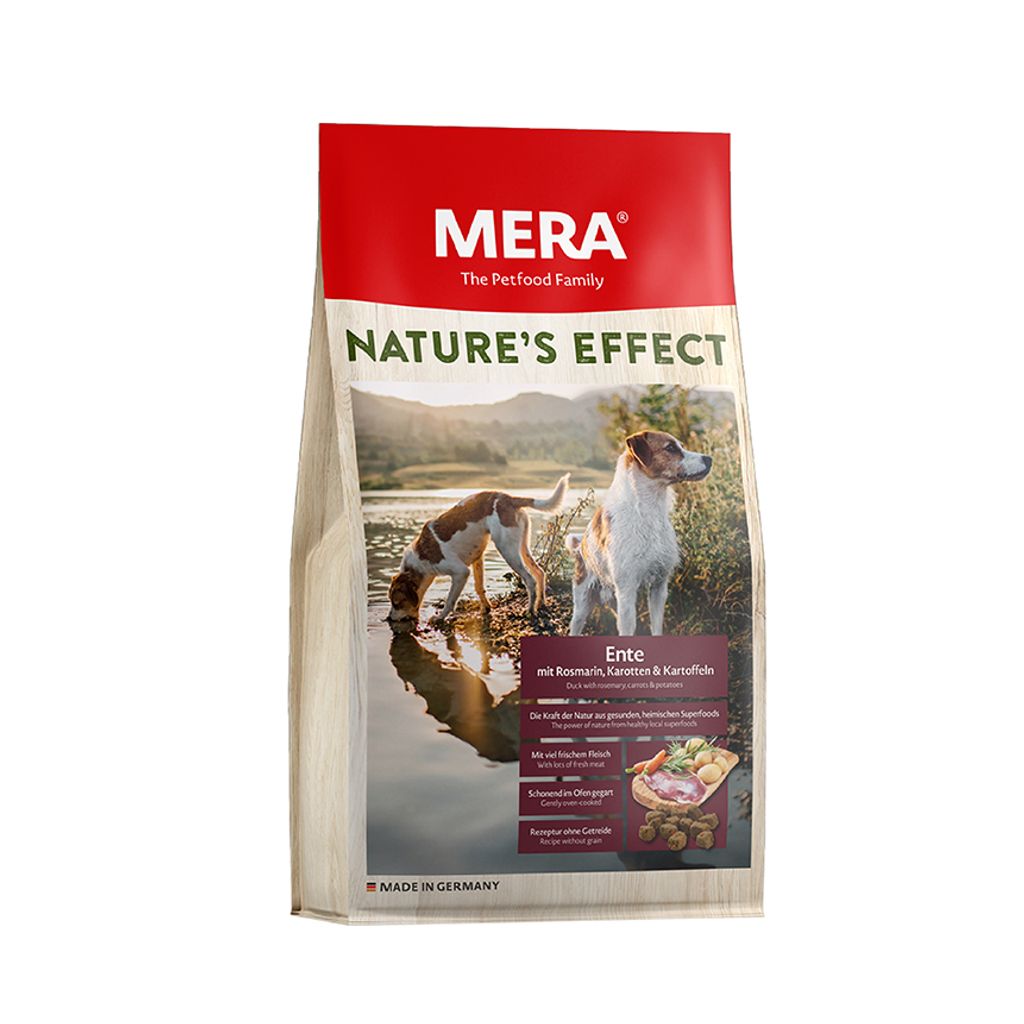 Mera Nature's Effect Duck (1kg/3kg)
The Power of nature from healthy local superfoods.
Combination of a high amount of tasty fresh duck meat and natural superfoods in Nature's Effect recipes. Rosemary and carrots are very rich in minerals and vitamins which both support the well-being of your pet.
All ingredients and raw materials in the Nature's Effect recipes are tested regularly to ensure their high quality and are exclusively sourced from our trusted and certified suppliers.
70% animal protein
With lots of fresh duck meat
30% plant protein from vegetables & superfoods
0% grain content
We have deliberatly avoided the following in our recipe:
Grains (gluten), exotic meat sources, colourants, flavourings and preservatives, genetically modified ingredients, sugar, soya, vitamin K3.
Storage
Please store all the products in cool and dry place so that the quality of our products is guaranteed over the entire shelf-life period.